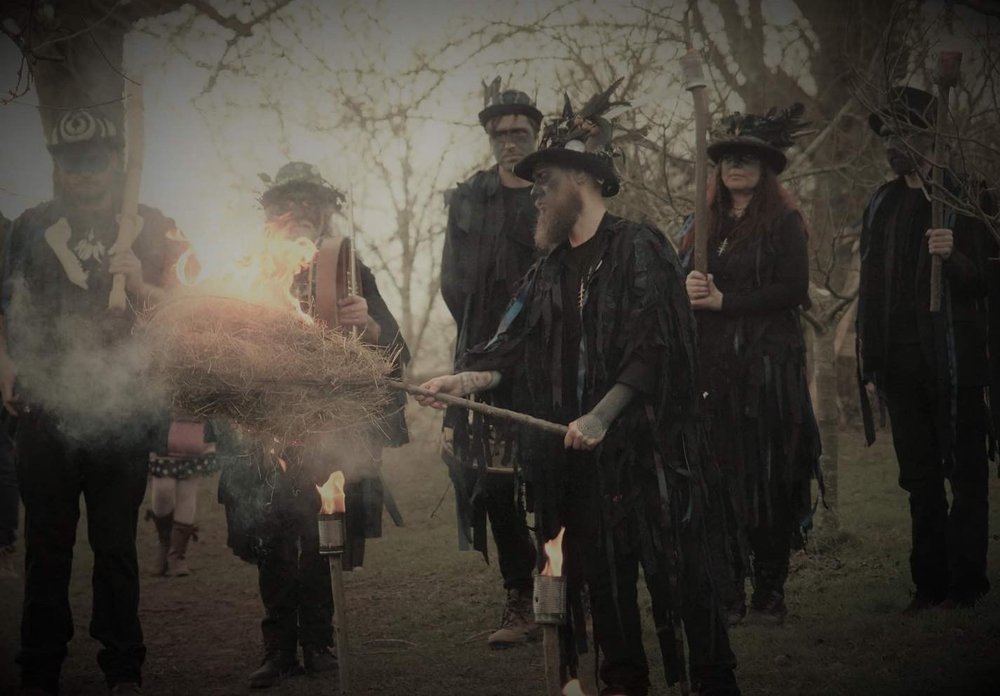 We are delighted to welcome Blackthorn, Herefordshire's innovative ritualistic folk group. The members of Blackthorn come mostly from this mysterious borderland county, home to superior ciders, excellent hops and the spiritual presence of the folklorist, Ella Mary Leather, and the ley line investigator, Alfred Watkins.
Blackthorn will be wassailing in our orchard and performing songs, dances merriment on the dark evening of 21st January.
This is a ticketed event and all tickets have SOLD OUT.  Please only come along if you have a ticket; there are no tickets on the door.  If you'd like to visit our orchards, why not join a cider tour.  These run each Friday at 12, plus we have an extra date of Saturday 14th January, also 12 noon.