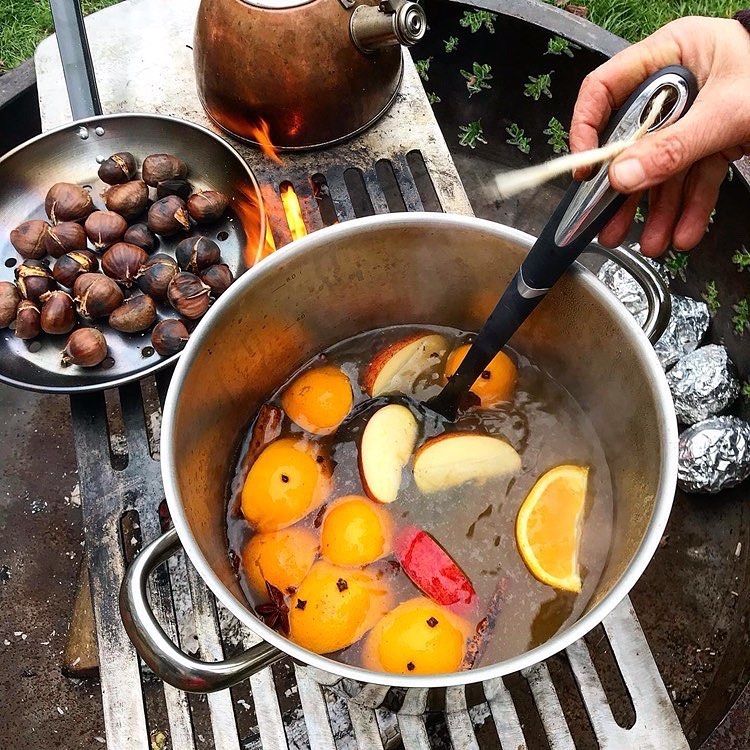 Take your cider or perry to a whole new level!  At this Hereford AppleFest fringe activity, you're invited to blend your own mulling spices, following a few pointers from our Master Muller Paul Stephens and inspiration from a sip or two of our own mulled cider or apple juice.  Mulling adds a twist of flavour and aroma to cider or apple juice, perfect for autumn.  Spices such as cinnamon, nutmeg and cloves are added and the drink is gently warmed through, perhaps garnished with more spice or fruit before being enjoyed for taste and to warm your hands !
At this event, you'll be able to pick up a muslin bag and follow our house recipe to blend your own mulling mix and fill up the bag.  You can also be creative and focus on whichever spice you are particularly fond of.  Instructions on using your bespoke mulling spices bag will be given.
The other option will be to take a 2L plastic flagon of one of our ciders or apple juice and add the mulling spices directly to it so that the flavours can infuse while the liquid is cold, before being gently heated and served.
There is a charge per muslin bag.  There is a charge for the 2L flagon of cider or apple juice.
Mulled cider and apple juice will be available for tasters or to buy a full drink.  The mulled spices activity can be undertaken any time between 9am and 4pm.
This fringe event is part of AppleFest, a fortnight long celebration of the apple and our county's connection with this beloved fruit.