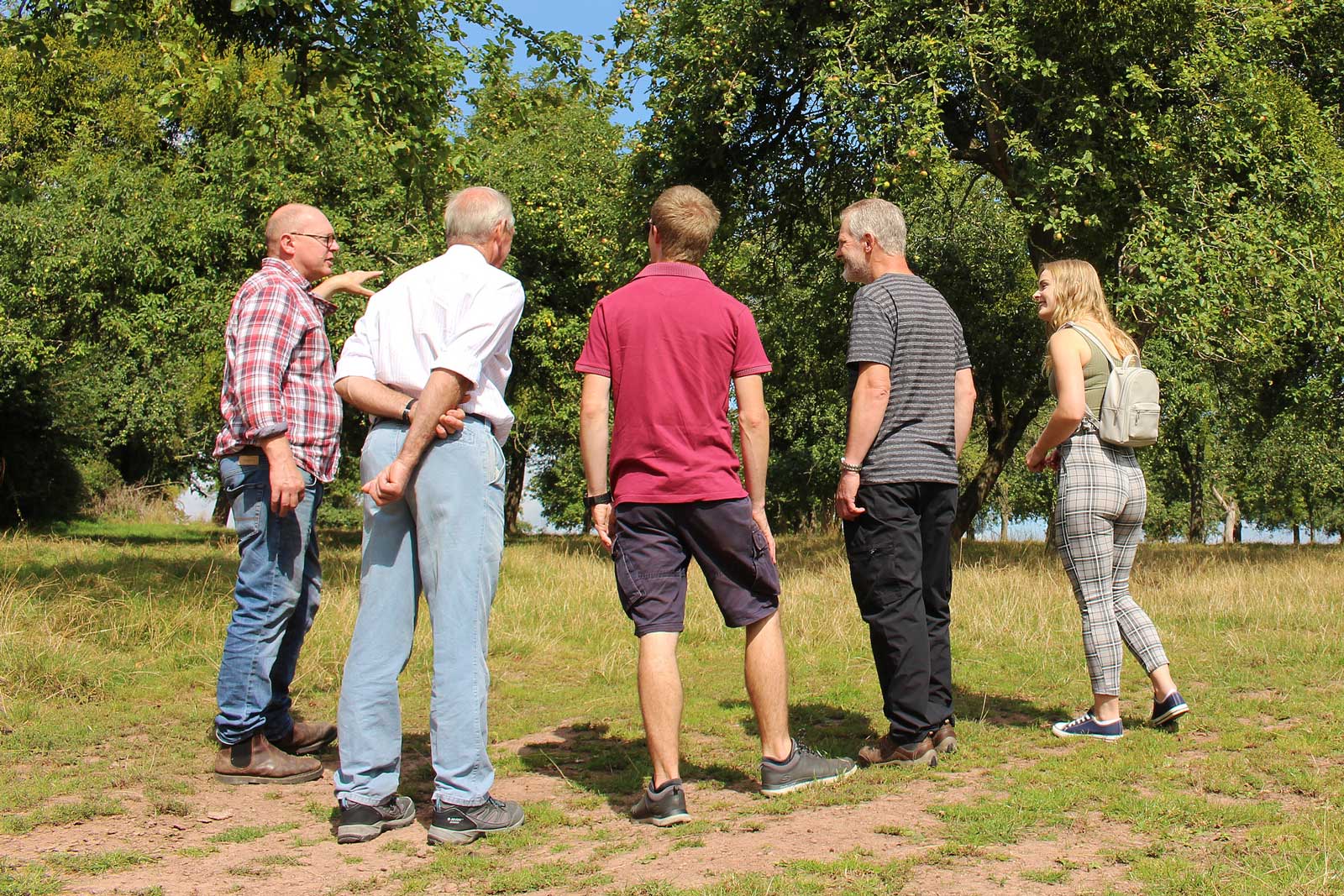 We have spaces on our Cider Tour on Friday 28th July, 12 noon, £25 per adult for tour, tasting and Ploughmans Lunch.  Some of the questions you might have answered on one of our cider tours:
How can you tell if an apple is ripe?

How many litres of apple juice do you get out of a tonne of apples?

What's the difference between perry and apple cider?
Why is frost important to cider making?
How does our organic flock of sheep help with the cider production?
Read the full information on our Cider Tours page.  If you'd like to go straight to book, you can do this through our shop page.