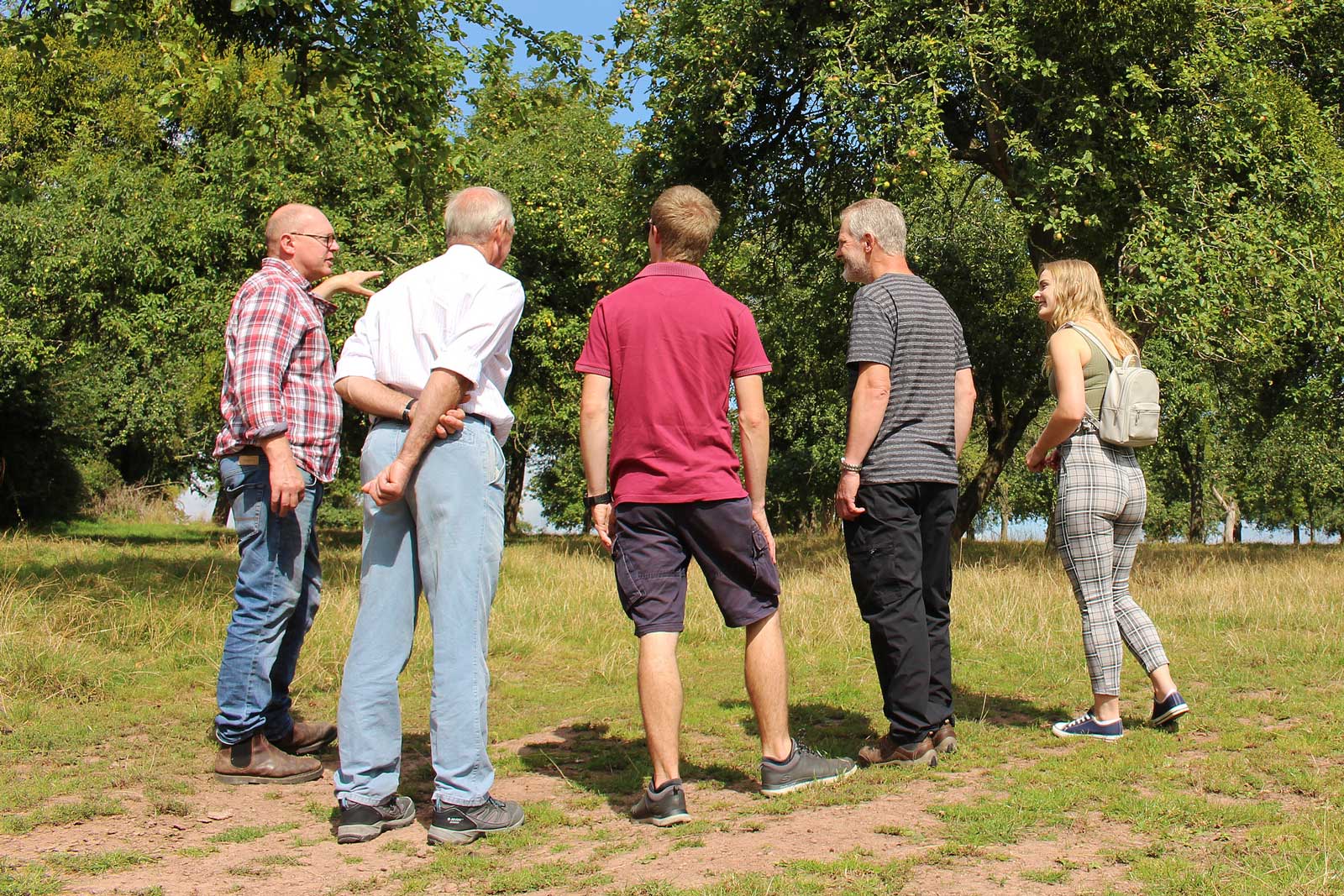 15 December 2022
12:00
- 14:00
Some of the questions you might have answered on one of our cider tours:
How can you tell if an apple is ripe?

How many litres of apple juice do you get out of a tonne of apples?

What's the difference between perry and apple cider?
Why is frost important to cider making?
How does our organic flock of sheep help with the cider production?
At this time of year, you can spot the mature mistletoe in the trees.
The cost for the tour, tasting and set menu of soup, roll and ice cream is £25.  Alternatively you can just take part in the tour and tasting for £15.  We take people on the tour until 1.45 and then return for lunch.
Please send us an email to hello@newtoncourtcider.com to make a tour booking, stating date and numbers, or call 01568 611721.  We'll send you an invoice for the amount.